1.1. After Activate is turned on, the small arrow disappears. This is the strategy of Apple's new system and does not affect the use of functions.
If your Watch Face will automatically log out, please check whether the APP permission health and location are allowed
At the same time, turn off and restart the Activate switch on the watch (below), if the cover surface does not exit, it means that the long-term function is effective.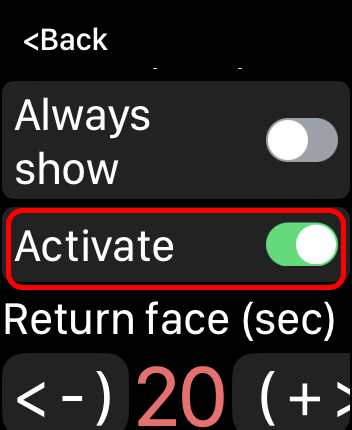 2.The heart rate data reading failed, because the WatchOS9.0 system update, the heart rate interface uses a new interface, please wait for our APP update, it will take some time
If you encounter other problems after upgrading the latest version, please give us feedback, jin9000@qq.com, thank you for your support, we will fix the problem as soon as possible